Home Advice
Making sure you ventilate your home is a key message in this new short film produced by the Glasgow School of Art. The aim of the film is to help us become aware of the impact of poor ventilation on health and general living environments.
Condensation is caused by warm, moist air coming into contact with cold surfaces and affects millions of homes in the UK. This leads to mould growth, particular in unheated rooms, behind furniture against outside walls and in cupboards and wardrobes. The staining and mould growth is often a distance from the source of the moisture.
The mould and staining produced by condensation can damage wallpaper, wall surfaces and window frames as well as furniture and clothing. It can also be a health risk, particularly for those with existing lung conditions, the elderly and young children. It also makes your home harder to heat as wet building materials lose heat quicker.
How much condensation do we produce?
Almost everything we do produces condensation and the problem is often worse during the winter months when doors and windows are kept shut to maintain the heat in the home and clothes are dried indoors. The chart below show how much we produce through normal household activities.
1 Pint                                  Clothes Washing
2 Pints                              Bath
3 Pints                             4 People sleeping for 8 hours
3 Pints                              Paraffin Heater on for 4 hours
6 Pints                              Cooking by Gas for 3 hours
10 Pints                            Clothes Drying
(6lbs of spun washing in an unvented tumble drier)
What can be done?
We recognise that condensation is a common problem and we do our best to prevent it. Wherever possible we install ventilation and insulation to improve circulation of air and to make the home easier to heat.  Unfortunately this does not always eradicate the problem and we therefore ask our tenants to follow some simple tips to help manage any condensation within their homes.
Reduce moisture production
If you produce less moisture there will be less condensation. You can do this by:
Putting a lid on saucepans when you are cooking (this reduces the amount of electricity/gas needed to maintain the temperature too, so it saves you money)
Avoid soaking clothes and only do so for a minimal amount of time.
Vent tumble dryers outside.
Avoid portable gas and paraffin heaters.
Dry clothes outside where possible. If you have to dry them indoors do so in a well-ventilated room with internal doors closed.
Ensure your clothes are thoroughly dry before you put them away.
Remove moisture from surfaces with a dry cloth. You may need to do this more than once as moisture in the air can re-accumulate after you have wiped the surface down.
Dry wet coats and shoes/boots in a well-ventilated room before putting them away.
Ventilate your home
Not enough ventilation traps moisture in your home and causes condensation, but too much ventilation and your home becomes drafty and difficult to heat, causing condensation! The balance is difficult to achieve and we understand that it can sometimes feel that you can't win! However, we do have some tips to help you.
Check with your housing services officer before you add draft excluders, they can advise you on the best type for your property.
Don't draft proof kitchen and bathroom windows; this is where most of the moisture is produced in your home.
Move furniture away from cold walls to allow air to circulate behind them preventing mould growth.
Leave cupboard and wardrobe doors open periodically so air can circulate inside.
Open a window and close internal doors if you are producing steam, for example when having a shower or cooking. (put draft strips on internal doors to keep your home warm)
Use extractor fans provided.
Keep your home warm
If your home is under-heated then you are more likely to have issues with condensation. With the increased cost of fuel, we understand that many of our tenants may find it difficult to heat their homes. If you are having problems meeting your heating bills there is advice available on our "Cold weather information" page, from your electricity/gas supplier or from your local Citizens Advice Bureaux. Not using your heating or partially heating your home may be a false economy as replacing furniture and decoration damaged by condensation damp and mould can be expensive. Bottled gas and paraffin heaters should be avoided. If you would like more information about heating your home you can contact your local customer services team (contact information below) or look at our "Cold weather information" page.
If you live in the North (areas north of, but not including, Inverness) please call our lo-call number: 0300 323 0990
If you live in the South (areas south of, and including, Inverness) please call our lo-call number:0300 323 0991
Dealing with condensation mould
Mould created by condensation can be removed with household bleach or a fungicide solution.  If mould is particularly bad, wear a facemask. The cleaned area can them be treated with fungicide paint or covered with special fungicidal wallpaper paste before redecorating. In situations where condensation is intermittent, where it is only an issue during winter months for example, fungicidal paints and wallpaper paste can provide an adequate solution. For more serious problems however, the cause of the condensation must identified and dealt with or the mould will return in due course.
You can get more information from our customer services staff or from the Scottish Government leaflet "Keep your home free from damp and mould" available at the link http://www.scotland.gov.uk/Resource/Doc/1125/0011805.pdf
Keeping your home warm
A University College London report, published in May 2011, estimated that in the UK 5,500 people died in 2009/10 due to cold homes. Inadequately heated homes can also lead to ill health, such as 'flu and pneumonia, and can aggravate long term health conditions, such as heart conditions and depression. At Albyn Housing, we advise our tenants to ensure that their homes are adequately heated throughout the winter months.
To make sure you and your family are warm this winter, please follow this simple advice:
During the day
Heat your main living room to around 18°C – 21°C (64°F – 70°F) and the rest of your home to at least 16°C (61°F)
Heat all the rooms you use
Make sure you keep your living room warm throughout the day
Set your heating timer to come on before you get up in the morning and to switch off after you have gone to bed.
In very cold weather set the timer to come on earlier rather than turning up your heating, this will ensure your home is warm when you get up.
During the night
Try to keep the temperature of your bedroom above 18°C (65°F) overnight.
If you use a fire or heater to heat your bedroom, leave your door or window slightly open to ventilate the room (preventing the build-up of moisture which could cause condensation and damp).
Unplug electric blankets before you go to bed (unless the manufacturer's instructions state otherwise) and never use a hot water bottle with an electric blanket even if it is switched off.
For your own safety, get your electric blanket tested every 3 years.  Contact your local fire and rescue service for further advice.
Remember to air your home daily to reduce the risk of condensation and damp.
If you need information you can contact the Scottish Government's Home Energy Hotline on 0800 512 012
The following websites also offer futher information and advice;
Help with the cost of heating
With the recent increase in the cost of living and in gas and electricity prices, fuel poverty is becoming an increasing issue. You are deemed to be in fuel poverty if you need to use more than 10% of your income to adequately heat your home. If you feel that you are in fuel poverty there is help available. We recommend that you contact your energy supplier in the first instance to ensure that you are on the correct tariff. You may also want to look at changing your supplier, there are several comparison websites available where you can check the options available in your area. If you are unable to pay your bill you should contact your supplier immediately to discuss it with them.
Further advice and assistance is available from your local Citizens Advice Bureaux. 
You can also ask your Housing Services Officer to refer you to Pentland Energy Advice. They will advise about the best ways to:
  operate heating systems efficiently
  reduce energy use
  access the best fuel tariffs
To find out more and to access these services, contact us.
There are also two government schemes, the winter fuel payment and the cold weather payment, available to assist older people and those on benefits during severe winter weather. If you would like further information on these you can find out more at www.direct.gov.uk.
Winter proof your home
There are a few simple things you can do to prepare your home for winter.
Let us know if there are any external repairs needing done. Visually check the outside of your home for any potential problems, such as blocked gutters or loose slates.
Make sure you know where and how to turn off water and electricity supplies in the event of a burst pipe.
Check the weather forecast regularly so you are aware of any cold snaps or weather warnings.
Check our Frost Precautions page to find out how to prevent burst pipes and tanks.
Check our Power Cut, High Winds and Flooding advice pages for information on what to do in an emergency.
Out and about
Much as we'd all like to spend the winter under the duvet, there are times where it is necessary to go out in winter weather. If you are going out in bad weather these Do's and Don'ts should help to keep you warm and safe.
Do's
Check the weather report before you travel.
Dress warmly. Wear plenty of thin layers and wear a jacket, hat, gloves, scarf and warm shoes or boots even if you are only going a short distance or are travelling by car.
Carry a fully charged mobile phone with you, if you have one. If you get into difficulty you can call for help.
In severe weather, let someone know where you are going, what your route is and when you expect to return.
If you are driving, make sure that your car is in good working order. Also bring a flask of warm drinks, energy bars, blankets and a shovel in case you get stuck.            
Don'ts
Travel if the police are advising against it.
Take risks. If you are worried about travelling, driving or generally being out in poor weather it is probably better not to.
Be part of your community
During cold weather, elderly and vulnerable people are often unable to leave their homes for extended periods, and this can leave them isolated. Where possible we ask our more able tenants to support the vulnerable members of their community by checking that they are ok and offering any help that they can provide during winter weather. Sometimes just having a cup of tea with someone can make all the difference.
In light of the severe winters of the last few years, we feel that it is important to offer some basic advice to assist our tenants to deal with the effects of hard and/or prolonged frosts on your home.
Please note that we are not responsible if frost causes a burst pipe or tank.
Keep your home warm
In order to avoid burst pipes, try to keep your home warm day and night. If any area of your home does not have heating, for example rooms without heaters, leave doors open to allow heat to circulate.
Check attic spaces
Due to the increase in insulation, attic spaces are often much colder than the rest of your home. We advise that you check your attic spaces at the beginning of each winter to ensure that the insulation on pipes and tanks hasn't been accidently moved, and that it is still in good repair. This is especially important if you have water and/or storage tanks in your attic space.
Going on holiday?
If you are going to be away for an extended period of time during the winter months we may need to drain the cold water system on your behalf to prevent burst pipes, for which you would need to sign a 'recharge form'. The estimated cost of this service to drain down the system and to resupply is around £150 + VAT. If you prefer, you can arrange for a reputable plumber to carry out the work for you.
In case of any emergencies, we would also advise that you leave a house key with a neighbour, friend or family member should you be away and inform the police and ourselves.
If you live in the North (areas north of, but not including, Inverness) please call our lo-call number: 0300 323 0990
If you live in the South (areas south of, and including, Inverness) please call our lo-call number:0300 323 0991
What to do if a pipe or tank bursts
If the worst happens and a pipe bursts please follow these simple Do's and Don'ts to reduce damage.
Do's
Turn off the water supply. The tap is usually under the sink.
Switch off the electricity at the mains, as well as the water heater.
Switch off the central heating systems. If you have a solid fuel fire, close down the damper and let the fire out.
Use a bucket or basin to catch any water leaking from the burst.
Open all taps to the sink and bath. If possible collect the water in the bath for flushing the WC and washing.
Call your local Customer Services team at Albyn to report the emergency (contact information as above).
Don'ts
Ignore a minor water leak. A small leak may be ok overnight but if left for several days could cause major damage within your home.
Drain the water system until solid fuel fires are completely out.
Gritting and Snow Clearing
Given the severity of recent winters, we feel that it is important that our tenants are made aware of how gritting and snow clearing is managed within our estates.
Where we grit and clear snow
Unfortunately, gritting and snow clearing is an expensive business and we are unable to provide this service throughout every estate due to budgetary restraints. Wherever possible, we have had our roads adopted by the Highland Council so they provide this service for you.
Of those estates which have un-adopted roads, we try to prioritise those which have a majority of elderly or disabled people for gritting and snow clearing, otherwise we provide grit bins and grit for our tenant's use.
If you are uncertain whether your street is adopted, or if we clear it for you, you will find helpful information in your tenants pack and in your service agreement. Further information is available from your local Customer Services team.
If you live in the North (areas north of, but not including, Inverness) please call our lo-call number: 0300 323 0990
If you live in the South (areas south of, and including, Inverness) please call our lo-call number:0300 323 0991
How to clear snow and grit paths safely
Don't be put off clearing snow or gritting paths.  Government advice states that you are highly unlikely to be sued or held legally responsible should someone fall on an area you have cleared as long as you have cleared it in an effective manner. If you clear snow and grit pathways effectively you will be doing a service to your community.
Follow these simple tips to make this an easy and quick job.
Clear snow and ice early in the day. Less compact snow is easier to move.
Use salt – not water. Pathways become dangerous if they are allowed to refreeze. Remember to use extra on steps or where it is steep.
Use sand or ash to provide grip. Remember to use extra on steps or where it is steep.
Avoid piling snow over drains to prevent flooding when it melts.
Pile snow away from driveways and turning points to allow free access for vehicles.
Let us know if grit bins are empty or damaged.
Remember to check on less able and vulnerable neighbours as they may need assistance to clear their paths and driveways.
In general, we do not allow our tenants to carry our repairs on our properties unless they are a qualified tradesman, however there are some DIY jobs, such as putting up shelves or curtain poles that you may need to carry out yourself. If you want to see a full list of the repairs that we ask you to carry out yourself, please see our 'What we ask of you' page.
When carrying out any repairs yourself, we suggest that you first check that you know how to do the job. You will find videos and practical advice through an online search and you can phone our Customer Services Team on the following numbers during office hours for practical tips. If you are still unsure seek advice from a reputable tradesman.
If you live in the North (areas north of, but not including, Inverness) please call our lo-call number: 0300 323 0990
If you live in the South (areas south of, and including, Inverness) please call our lo-call number:0300 323 0991
It is also important that you have the correct tools for the job. A reputable hardware or DIY store will be able to advise you on the best tools for the job. It is worth considering investing in a basic tool kit for your home.
If you are using a ladder, when painting or papering for example, we recommend that you have someone with you to hold the ladder in place and to prevent you from falling.
Please be aware of the risks of DIY and carry out any projects in a safe fashion.
Despite the best efforts of electricity providers, storm damage will occasionally cause power cuts. Generally power cuts last for a very short time but on occasion they can last for a number of days. This is a rare event, but it is easy to be prepared by following our simple check list.
Have torches and lanterns, with spare batteries, stored in an easy to reach place. Avoid using candles as they are a fire risk.
Make sure that you have plenty of warm clothing and blankets to hand. Your central heating won't work without electricity and your home may get cold.
Have a battery powered or wind-up radio and your mobile phone to hand so you can keep in contact with events.
Have crisps, energy bars and other snacks in case you get hungry before the electricity comes back on.
Be part of your community
A power cut can be distressing for elderly and vulnerable members of your community and we ask our more able tenants to take some time to offer what support or assistance they can. Simply knocking on the door and asking if they are ok can make a huge difference.
Despite recent scenes on our TVs, severe flooding is relatively rare and the Highland Council have had a Major Flood Prevention Scheme in place since 2007. Click here for further information.
Please remember that the risk of severe flooding is very small.
Severe flooding is more likely in the autumn and spring, during a thaw after heavy snow and during heavy rainfall or storms. You should check that your home contents insurance covers flood damage.
Where there is a risk of severe flooding the Highland Council are working towards providing secure flood defences, but there are things you can do to protect your home, yourself and your family in the meantime.
What to do if you are flooded
In the unlikely event of your home flooding;
Do
Move sentimental and valuable belongings upstairs. If you live in a bungalow, place them on a high shelf in an inner room.
Prevent flood water from entering your home if you can. Dig drainage to channel water away from your home or block doorways with sandbags, if they are being provided and you are fit to do so.
Switch off gas, electricity and water supplies if you are able.
Have a charged mobile phone with you and a battery powered, or wind-up radio so you can stay in contact and be aware of events as they happen.
Have drinking water, energy bars, disinfectant wipes or hand gels, blankets and torches (with spare batteries) stored in a dry place, preferably upstairs. Make sure you have provisions for babies, young children and pets too, books and games can provide a distraction.
Stay out of the flood waters, flooding often causes sewage pipes to over flow and can spread disease.
Check that WCs and drains are not backing up due to rising water. If they are, block them with towels.
If you can, check on elderly or vulnerable people within your community.
In the unlikely event that you are asked to leave your home by the rescue services, secure your home and take valuables with you. Remember to take baby and pet food if you need them.
Don'ts
Try to walk or drive through flood waters, even relatively shallow water can sweep an adult off their feet or stall a car.
Leave your home unless you are advised to do so or have to for your own safety.
Drink or wash your hands in flood water or allow children or animals to come into contact with it. Use disinfectant hand wipes or gels if you need to.
After a flood
If your home has been flooded you should contact us straight away. If your home is uninhabitable we will provide you will with alternative accommodation.
If you live in the North (areas north of, but not including, Inverness) please call our lo-call number: 0300 323 0990
If you live in the South (areas south of, and including, Inverness) please call our lo-call number: 0300 323 0991
You should also inform your insurer immediately.
Storms and high winds can hit at any time of year but are far more common during the autumn and winter months. These weather conditions can cause damage to your home and put yourself and your family at risk. However there are some things you can do to prevent damage to your home and to help keep you and your family safe.
Do's
Check the weather report regularly. If you are aware of expected storms you can be prepared for them.
Visually check the exterior of your home for  loose slates, gutters, chimneys etc, and let us know if any repairs need done.
Keep trees in your garden to a reasonable height so they are less likely to blow over in high winds.
Put bins, garden furniture and toys and any other items which are likely to blow away in a sheltered position or, if possible, inside a shed. Loose items can be blown by the wind and cause injury.
Check on elderly or vulnerable people within your community to offer any help you are able to give.
Check our Power cut page for further information
Don'ts
Attempt to travel if the rescue services advise against it.
Attempt to make any external repairs to outbuildings or to retrieve any loose belongings until the storm is over.
After storms or high winds
When there has been a storm or high winds, please take the time to visually check the exterior of your home for any damage. Should you find any damage please contact your local Customer Services team, using the numbers below. Please note that until high winds have receded our contractors will be unable to make repairs at height.
If you live in the North (areas north of, but not including, Inverness) please call our lo-call number: 0300 323 0990
If you live in the South (areas south of, and including, Inverness) please call our lo-call number:0300 323 0991
Physical disabilities or health issues
If you or a member of your household have a physical disability or an ongoing medical problem that makes living in your home difficult we will try to help you. There are two ways you may be able to get help:
Aids such as grab rails and bath aids can be supplied by the NHS
We may be able to arrange for adaptations such as replacing a bath with a shower or changing the height of worktops or kitchen units
If you think an adaptation is required we will ask for a formal assessment from a suitably qualified specialist, usually an Occupational Therapist. They will give a written report advising on what changes need to be made to your house, and give a priority for the work to be done. We will have the work costed and where funding is available we will arrange to have the work carried out for you.
If you have access to alternative funding you may be able to get the work done even if we can't fund it.  You must have our written permission to carry out any adaptation on your home.
Major repairs & cyclical works advice
You can find details of our major repairs schedule by contacting our Asset Management & Investment team on 01349 852978. If we wish to carry out any major repairs or cyclical works on your property we will contact you in advance.
These are necessary work to maintain the standard of the property to ensure that the property meets the current Government quality standards and we appreciate your assistance in ensuring that these works are completed successfully.
What to do if we contact you
If you are contacted regarding major repair or cyclical works, please reply promptly. We will supply you with a self-addressed, postage paid envelope in order for you to do so. On some occasions the funding for these works are dependent on the level of uptake and therefore it is very important that we hear from all our tenants in the area where the work is to be carried out.
If we don't get a reply from you, a member of our team and or our contractor will visit your property to discuss the works with you. You can also request a visit if you would like more information or if you are unable to attend public meetings due to ill health or disability.
Before the works start
Before the works start we would ask that you follow the instructions that are given to you by either a member of the Albyn team or by the contractors. This may include clearing your loft or emptying your kitchen, if you are having difficulty with this please contact your local Albyn Customer Services team as there may be something we can do to assist.
If you live in the North (areas north of, but not including, Inverness) please call our lo-call number: 0300 323 0990
If you live in the South (areas south of, and including, Inverness) please call our lo-call number:0300 323 0991
After the work is completed
The funding for major repairs is often provided by outside funding bodies and naturally these bodies will wish to assess that the works have been carried out to the standards expected. When a major repair is completed the funders may wish to gain access to a percentage of the properties where the work has been done. In this event a member of the Albyn team will contact a number of houses requesting access. Our funders will never visit your property unannounced and will always provide identification which you can verify by calling your local Albyn Customer Services team, contact information as above.
Cyclical works will be inspected by a member of the Albyn team. They may wish to speak to you regarding the standard of the work done in order to ensure that the work is satisfactory.
Laminate wooden flooring has become increasingly popular as a floor covering in our homes over the last few years. Incorrectly laid laminate flooring can cause increased noise transmission to other parts of the building and can be damaged in the event that it needs to be lifted to carry out repairs under the floorboards.
While our contractors will do everything possible to avoid damaging your laminate flooring, we encourage our tenants to ensure that their home contents insurance covers any damage caused by contractors while attending to a repair. We also encourage our tenants to use "click" system laminate (sometimes called Click and Lay) as this type allows the flooring to be lifted and re-laid without damage. The glued system does not allow for this.
We often find that there are noise issues where laminate flooring has been laid, especially in flats where sounds travel through the fabric of the building into other tenants' properties. In order to reduce noise transmission, we advise our tenants to lay sound proofing underlay before laying laminate. Sound proofing will reduce noise and help maintain good relationships between neighbours. Where possible, we would recommend the use of fibreboard as we find it to be a more effective material than plastic or thin foam underlay.
Further information is available from your tenants' handbook or from our Customer Services teams - contact information as follows:
If you live in the North (areas north of, but not including, Inverness) please call our lo-call number: 0300 323 0990
If you live in the South (areas south of, and including, Inverness) please call our lo-call number:0300 323 0991
Please find below some helpful information on how to bleed a radiator.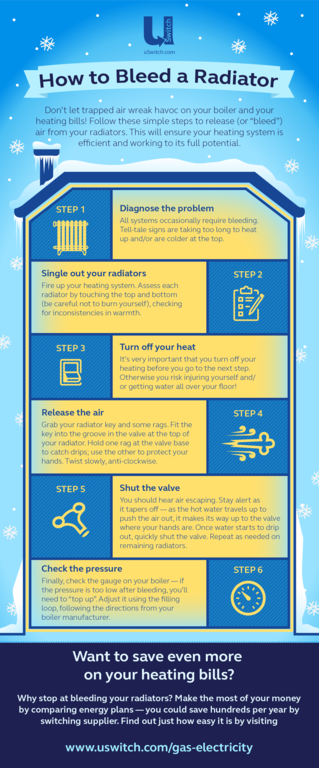 Albyn Housing Society wants to help all our tenants achieve affordable warmth in their homes. We understand that energy bills are a major part of your household spending and that the cost of heating and running your home can quickly mount up.  Small changes to your daily habits can make a difference and could start saving you money today.  By being more efficient with electricity, gas and water in your home, can help not only your pocket but the environment too!
We hope that you find the information in this section helpful.
The information provided within this Energy Efficiency Advice section should only be used as a guide to illustrate how householders may save energy. In all cases the figures and advice provided have come from various sources and  will vary depending on a householders circumstances.
 ENERGY SAVINGS IN THE HOME – USEFUL TIPS
HEATING AND HOT WATER
Control your heating and hot water and take control of your bills.
Keep your central heating set between 18◦C and 20◦C. By turning down your thermostat by 1◦ C could save up to 10% on your heating bill which is typically around £50 per year.
Regulate temperatures in different rooms by using the individual thermostatic controls on the radiators. For example: Do  your bedrooms need to be as warm as your living room? Does your kitchen radiator need to be on at a high level when you are cooking?
Think about turning the thermostat down to a low level if you are going to be out of the house for  a while, for example if you are going out for the evening, set the thermostat  to  15◦ to keep the "chill off" and then you can turn the thermostat back up when you come home.
Once you have warmed up your rooms keep the heat inside by closing your curtains when it gets dark and keeping them closed overnight.
Don't trap heat – avoid placing large items of furniture in front of radiators.
Ensure that if you have a programmer that this is set to the times that you want your heating and hot water to be on. For example if it is not too cold, set your heating timer so it only comes on when you are at home and minimise the time it needs to be on before you get up in the morning  and consider switching it off 30 minutes before you are due to leave the house or before you go to bed.
Only have your water heater on for the time that is required for your needs.
Have a shower instead of a bath
Instead of turning up the heating why not put a jumper on?
DOMESTIC APPLIANCES
Which uses the most electricity in your household?
Turn off unnecessary lights (leave enough lighting for halls and stairs)
Use low energy light bulbs –  these last 10 times longer than ordinary bulbs
Use lower wattage bulbs
TVs, DVDs, computers, games consoles and stereos use energy when not in use – do not leave on standby – switch off – switching off appliances at the wall can save 6% off your energy bill
Don't leave laptops and mobile phones on charge unnecessarily.
Defrost your fridge and freezer regularly and position away from cookers, radiators and heaters
Make sure that the door of your fridge and freezers is not left open unnecessarily
Microwaves use 90% less electricity than a traditional oven
If possible, cook large batches of food at one time using all your cooker space, and then freeze the food you don't use.
Only fill kettles with the amount of water that you need.
Only use your washing machine/ dishwasher/tumble  drier  when you have a full load
Set your machine to 30◦C – this will use 40% less electricity than a 40◦C setting
Dry clothes outside instead of using a tumble drier
If your property has had Photovoltaic solar panels installed then try and use as many domestic appliances as you can during hours of sunlight, using only one appliance at a time.
The Economy 10  tariff gives you ten hours off-peak electricity, which you can use to heat your home and water, and your home appliances. To help you make the most of the Economy 10 tariff so you can save money and keep your home nice and warm you may find the following information of help.
Check whether you have an Economy 10 meter  fitted – you can do this by asking your energy supplier
Make sure that you use electricity during the off peak times and avoid, when possible, using energy during the peak times. The off peak times are as follows:
OFF PEAK                                             ON PEAK
04:30 - 07:30           3 HOURS                 07:30 - 13:30             6 HOURS
13:30 - 16:30           3 HOURS                 16:30 - 20:30             4 HOURS
20:30 - 00:30           4 HOURS                  00:30 - 04:30            4 HOURS
Times supplied by Scottish Hydro Electric
Storage heaters are designed to work with the Economy 10 tariff. Storing heat during the cheaper "off peak" periods to use during the day when you need warmth. Make sure that your storage heaters are set correctly to maximise the heat stored during the off peak times.
USER GUIDES
When you moved in to your property you would have been advised the member of staff who signed you up to the tenancy of what type of heating and hot water system was in your property. You should have also been shown how to use the system and where to find the instructions in your Tenants Handbook. We realise that at the time of signing your tenancy you would have had lots of other important things on your mind, and you may not have been able to fully take on board the information that you had been given at the time. Therefore please find in the following User Guides some useful information on how to use the systems that are installed  within your home.
If you need further assistance  in understanding how to use your system then a member of our Tenancy Sustainment team can come and visit you in your property: TENANCY SUSTAINMENT TEAM LINK
Biomass – LINK
NIBE air recovery systems – LINK – as attached
Daiken air source heat pumps – LINK
Mitsubishi air source heat pumps – LINK
Underfloor heating - LINK
PV Panels – LINK – as attached
The information provided in these user guides have been developed  by Albyn Housing Society for guidance only and are not intended as a comprehensive guide. No guarantee can be given for the accuracy of information provided. These guides do not replace the manufacturers instructions which you will find in your tenants handbook
HELP FROM OUR TENANCY SUSTAINMENT TEAM
This service is free to Albyn Housing  Tenants. The members of this team will visit you in the comfort of your home at a time that suits. They can provide impartial energy advice  that can help you:
Set your heating system so it works efficiently
Work out the best way to manage and pay your bills
Speak to your energy providers on your behalf
If you wish to speak to a member of our Tenancy Sustainment Team you can:
Call in to see us in our offices at 69 MacLennan Crescent, Inverness. Our  office hours are 9 am to 5pm.
Phone us on 01463 712 516
Email us  at office@albynhousing.org.uk
Or use our online contact form: online contact
Visit us on Facebook
How do solar PV Panels work?
How do Solar PV panels work?
PV panels capture the sun's energy using photovoltaic cells.  The cells convert the sunlight into electricity which can then be used to run household appliances and lighting.
Will the PV panels only work on sunny days?
The cells work during daylight hours. These cells don't need direct sunlight to work, they can still generate some electricity on cloudy days. However, the sunnier the day, the more power is generated.
Will the PV panel help save me money?
Sunlight is free, therefore, using the power generated by the sunlight will reduce the amount of electricity that you have to use. The panels are generating power when the red light in the generation meter "pulses".
What do I need to do to make sure that I use the power generated by the panels?
Please find below some useful tips:
If you are at home all day  use electrical appliances during this time. For example: washing machine, tumble drier, hoover, dishwasher.
Don't use all your appliances at the same time. Stagger their use, so that each appliance is benefitting from the free power generated. For example: put your washing machine on at 10:00am, leave an hour at lunchtime so you can use your cooker/microwave for your lunch and then put your dishwasher at 2.00pm.
Consider cooking your main meal at lunchtime so that your oven  and cooker are working during daylight hours.
Keep an eye on the weather and the weather forecast. If the forecast for today is dull and cloudy and tomorrow is for sun, then leave your washing till tomorrow morning and ironing till the afternoon. (On very dull and cloudy days, it is likely that most of the PV power will be used by what is called  the "base"  load, ie: running your fridge, freezer etc.)
Plug all rechargeable items during daylight hours eg: mobile phones, electric toothbrushes, drills, laptops.
Please ensure that you are careful when storing items in your loft space that you are careful not to knock the power switch for the PV panels off.
We hope that you find these tips helpful.