Lesley McInnes: Chair of the Board
Chair of the Board – December 2021
Recruited Member – December 2021
Lesley joined the Albyn Board in 2021 and has been involved in housing for over 35 years, working with both Councils and Registered Social Landlords. She knows the difference good quality housing makes to communities and is proud to be part of Albyn to continue their good work in the Highlands. At the present time, she is the Chief Executive of West Highland Housing Association based in Oban. Leslie has also served as a non-executive Board Member for RSLs and organisations from care to the education sector.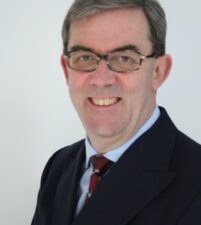 Carl Patching: Board Vice-Chair
Board Vice-Chair – September 2020
Chair of Transformation Committee – September 2021
Elected Member – September 2020
Carl joined the Board in 2020. Carl has a wealth of experience in delivering business change in both the public and private sectors.  With many years at a senior level in consulting and outsourcing, he has devised and developed strategies both within organisations and consultancy, along with the responsibility for the delivery of effective outcomes.  Carl is eager to help Albyn develop and deliver on its strategy for the benefit of members.
Ian Fosbrooke: Company Secretary
Company Secretary – September 2020
Elected Member – September 2016
Ian joined the board in 2016 after originally serving as a Tenant Representative on the Performance Committee, and served as Vice-Chair in 2019. Ian brings experience from a varied career including project management gained from working offshore, within the construction industry and in hospitality. Ian is passionate about encouraging more tenant members to join the board.
Jim Convery
Chair of Audit & Risk Management – September 2004
Elected Member – September 2004
Jim joined Albyn's board in 2004 and is Chair of the Audit and Risk Management Committee and a member of the Performance Committee. Jim spent his career in public sector audit and brings experience in audit, governance, risk management and financial management and reporting to the board. Jim holds a MA (hons) in Economics and Accounting and is a member of the Institute of Chartered Accountants of Scotland and the Chartered Institute of Public Finance and Accountancy. Jim is committed seeing the Society achieve our vision whilst helping to ensure that the Society is well governed and exercises prudent financial management.
Clea Warner
Chair of Performance Committee – September 2020
Elected Member – September 2020
Clea joined the Board in 2020. Clea has more than two decades of transformational leadership experience within the charity sector which includes leading the strategic development of an extensive property portfolio. Clea brings with her extensive experience of balancing challenging business and charitable objectives, driving innovation and profitable growth for causes she is passionate about.
Fiona Mustarde
Elected Member – September 2020
Fiona joined the Board in 2020. Fiona is a finance professional with experience spanning a range of public sector bodies, including local authorities, health and education. A Fellow of the Association of Chartered Certified Accountants, she is keen to utilise her skills and experience for the benefit of Highland communities.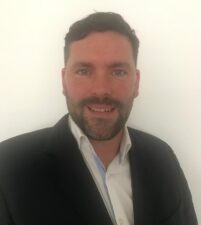 David Cargill
Elected Member - September 2021
Chair of Highland Residential (Inverness) Ltd – September 2021
Director of Highland Residential (Inverness) Ltd – January 2020
David is a housing professional currently working within the Social Housing sector. He has experience of managing and leading teams to achieve success. His education is varied, studying at Inverness College to achieve qualifications in Building Engineering, Construction Management and Quantity Surveying. Taking part in distance learning through Dundee College, David achieved various levels of Housing qualifications and graduated from the University of Stirling with a Post Graduate Diploma in Housing Studies. He was born, raised and live in the local area and knows the importance for developing, maintaining and sustaining homes and communities that the people of the Highlands want to live in and be part of. David is looking forward to the future challenges and hard work ahead.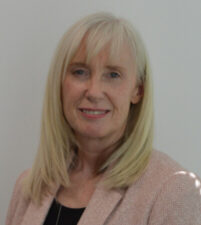 Angela Currie
Co-opted Member – October 2021
Angela has worked in social housing for most of her career and in senior roles over the past 20 years. She is currently the Chief Executive at Hanover Scotland Housing Association a role she had held since early 2021. Angela has worked in local authority and third sector organisation bringing a wealth of housing knowledge as well as a specialism in performance management, business transformation and strategy development. She has also held numerous Board positions in housing and social care organisations and brings a great deal of experience to the role with Albyn.
Nile Istephan
Co-opted Member – December 2021
Nile joined the Board in 2021 after serving on the Boards of several additional housing associations and as Vice Chairman of the Scottish Federation of Housing Associations for 5 years. He is an appointed member of the Regional Enterprise Council of the Edinburgh and South East Scotland City Region Deal. Nile was appointed as Chief Executive of Eildon Housing Association in April 2010, an organisation that is the major provider of new build affordable housing in the Scottish Borders. He has held several senior roles in Scottish Homes, Communities Scotland, and the Scottish Government.