Maxine Smith: Board Chair
Maxine was appointed as Chair of the Board in 2019 after 14 years of Board service. She is a local businesswoman and Highland Councillor for Cromarty Firth and has a long term interest in volunteering for her community. Maxine joined the Board due to her passion for making a positive difference to people's lives.
Ian Fosbrooke: Vice-Chair
Ian was appointed Vice chair of the Board in 2019. He joined the board in 2016 after originally serving as a Tenant Representative on the Performance Committee. Ian brings experience from a varied career including project management gained from working offshore, within the construction industry and in hospitality. Ian is passionate about encouraging more tenant members to join the board.
Jim Convery
Jim joined Albyn's board in 2004  and is Chair of the Audit and Risk Management Committee and a member of the Performance Committee. Jim spent his career in public sector audit and brings experience in audit, governance, risk management and financial management and reporting to the board. Jim holds a MA (hons) in Economics and Accounting and is a member of the Institute of Chartered Accountants of Scotland and the Chartered Institute of Public Finance and Accountancy. Jim is committed seeing the Society achieve our vision whilst helping to ensure that the Society is well governed and exercises prudent financial management.
Donna Smith
Donna is a local businesswoman and is committed to making a difference to people both within a work environment and out. She has experience in IT, corporate governance, corporate planning, performance management and business improvement. Donna is passionate in using her skills in a community-focused environment and supporting Albyn's work providing sustainable, affordable housing in the Highlands.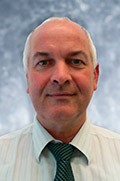 Glynis Sinclair-Campbell
Glynis joined our board in 2019 and is an elected Councillor for the Culloden and Ardersier Ward. She has previous experience sitting on a variety of boards, committees and charitable groups as well as being an active volunteer within the local community. Glynis holds a BA in Rural Development from the University of the Highlands and Islands.
Raymond Bremner
Raymond is a Councillor for Wick and East Caithness. He has a background in senior management in the private sector, HR and Internal & Lead Auditing in Quality Assurance. Raymond is heavily involved in the tourism sector and the third sector. In his spare time, he is a musician; a National Mòd Gold Medallist and music director of two national championship choirs.
Paul Adams

Paul joined our Board in 2020. Paul is a Partner with a prominent Scottish law firm and has vast experience in both planning and property matters and is recommended by Legal 500. Paul is committed to helping Albyn achieve its vision, mission and values.
Lindsay Dunbar - Albyn Enterprises Ltd board member
Lindsay joined our AEL Board in December 2019. Lindsay has broad experience working with Social Enterprises, communities, voluntary, and youth activist groups across Scotland, and leads on European-projects raising awareness of global and local inequalities. She has recently completed research for the British Council and about to embark on a new research project for the Arts & Humanities Research Council on cultural leadership.
David Cargill - Albyn Enterprises Ltd board member
David joined our AEL Board in 2020. David is a housing professional and holds qualifications in Building Engineering, Construction Management and Quantity Surveying and a Post Graduate Diploma in Housing Studies. He brings experience of managing and leading teams to achieve success.