Our Leadership Team is responsible for the day to day management of the Society and is led by our Group Chief Executive.
Lisa Buchanan - Group Chief Executive
Lisa took up the role of Group Chief Executive with the Albyn Group in June 2019. She has spent the majority of her career working within the third sector in the Highlands and Islands. She is a passionate advocate for the role of the third sector in delivering public services and is keen to build on the achievements in social housing that Albyn has become known for over the last 46 years. Lisa gained an MBA with distinction in 2017 from Strathclyde Business School and in her spare time enjoys spending time with her young son on the family croft.



Andrew Martin - Head of Finance and Corporate Services
Andrew joined the organisation in April 2018. Andrew has a strong background in accountancy and is a Fellow of the Chartered Institute of Certified Accountants (FCCA). He brings a wealth of experience having worked within the finance roles in a variety of sectors in the UK and abroad. Andrew holds a Post Graduate Diplomacy in Management from the Notingham Trent University Business School.
Dominic Jordon - Interim Operations Director
Dominic joined the organisation in March 2020. He is an experienced senior operational leader with 20 years' experience leading complex customer service operations, operational transformation, and transition initiatives across several sectors, including housing, and specialises in Customer Experience and Customer Service.
Dominic is trained is a Change Management, Project Management and Process Improvement Practitioner holding a number of industry standard qualifications for each.
Tim Bruce - Interim Director of Assets & Subsidiaries
Tim joined the organisation in August 2020. Tim has spent most of his career working in the Social Housing sector as a senior manager or consultant, specialising in Strategic Asset Management. He loves what he does and sees it as a privilege to make decisions that seek to improve the lives of residents. To make the right decisions, he is passionate about engaging with residents and actively promotes a collaborative approach to key decisions relating to peoples' homes. As well as being a musician, Tim is also a keen cyclist and uses this to raise money for an international housing charity.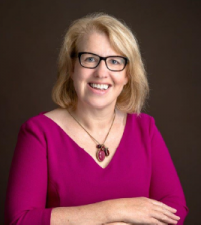 Lucy Fraser - Head of Innovation
Lucy joined the organisation in 2007. She holds a BA (Hons) in Social Science, MPhil in Urban Policy and undertook an Entrepreneurial Development Program at MIT. Lucy's area of expertise lies in innovation and social and urban policy. Lucy manages the innovation team which is the research and development subsidiary of Albyn Housing. Her team are passionate about integrating and developing technology and artificial intelligence solutions into homes.
Laurie MacLeod - Interim Head of People and Culture
Laurie joined the organisation in March 2020. With experience working in local government, civil service & NDPBs, the NHS, and higher and further education, Laurie's values have driven her experience in the public sector, working with people and trades unions to achieve benefits for wider society. A chartered member of the CIPD, Laurie is trained in mediation and coaching and is a licensed practitioner of psychometric tools for personal development.
Jim Banks - Customer Services Manager – North Office
Jim was appointed to the role of Customer Services Manager (North) in March 2013, having worked with the organisation since 1995. His background is in the field of Building Surveying and he is a Member of the Chartered Institute of Building. Jim contributes to the strategic issues and overall management of the Albyn Group, undertaking the operational management responsibilities for housing services and reactive repairs for the North half of Albyn's housing stock.
Sam Cribb - Head of Highland Residential
Sam is Head of Highland Residential Inverness Ltd and is responsible for overseeing strategy, operations and business development within HRI. Sam holds a BA (Hons) degree in Business Administration and the Foundation in Factoring qualification. Sam has been working with the Albyn Group since 2008 which has enabled her to combine enterprise with social purpose. Outside of Albyn, Sam is an active volunteer with local community groups.