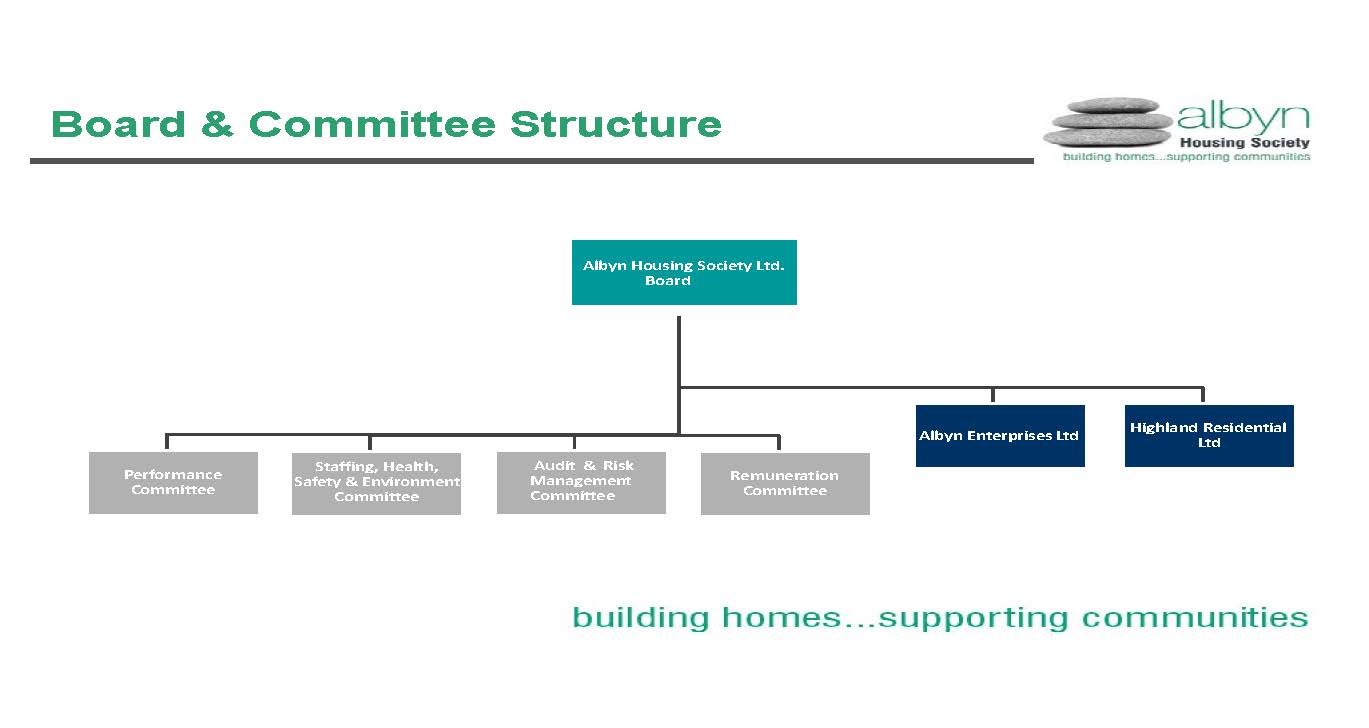 The Albyn Board oversees our strategic priorities and the delivery of great services for our customers.
On a day-to-day basis, Albyn's Leadership Team oversees the service delivery.
How to become a member
Being a Society member means that you are eligible to be considered for membership of our Board.  In addition, you will hold 1 share within the Society and will be added to our Register of Members.  A Share Certificate will be issued to you on your acceptance as a member.
If you would like to become a Society member, you will need to complete our membership application form. You can contact our Corporate Team for more information. You can find our Board Recruitment Procedure here: Board Recruitment Process.
Remits:
Audit and Risk Management Committee Remit